CPAG Summit - Rethinking the Welfare System for the 21st Century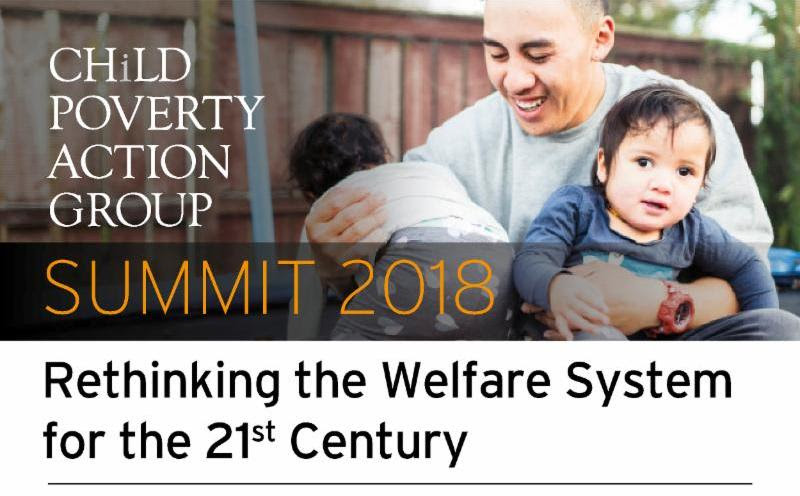 On 12 September, CPAG held a summit to examine the urgent need to influence the welfare reform agenda- a key focus for the current Government. The summit, which ran from 8.30am - 4.45 pm, explored what changes to policies could eleviate chronic problems across the welfare system, and what developments could improve that system and result in it working much better for families and children.
The annual event was held in partnership by Child Poverty Action Group and The University of Otago in Wellington.
Speakers at the Summit included:
Dr Jess Berentson-Shaw
Honorary Associate Professor Susan St John, QSO, Economics Department, and Director of the Retirement Policy and Research Centre, University of Auckland
Dr Michael Fletcher
Dr Hirini Kaa
David Hanna
Dr Bill Rosenberg, economist and Director of Policy, Council of Trade Unions
Alan Johnson, social policy analyst for The Salvation Army's Social Policy and Parliamentary Unit
Sam Orchard
Dr Amanda D'Souza
Associate Professor Mike O'Brien, School of Counselling, Human Services and Social Work at the University of Auckland
You can read the Summit Proceedings here and watch the Summit Video below.
Facebook Livestream: MP and Green Party co-leader Marama Davidson discusses the critical need to change the narrative about whanau and tamariki who need our nation's support, highlighting areas in need of advocacy.
https://www.facebook.com/cpagNZ/videos/550949128673708/